ShanShin Middle East Business Solution is an enterprise resource planning (ERP) system that integrates and automate many of the business practices associated with the operations or production aspects of a company, serving both the domestic and international sectors to help the companies of any size for achieving their defined business goals effectively. These typically include and can aid in the control of many business activities, like Financial Management, Inventory Control, Payroll and Human Resources Management for a Business Organization/Company of any size. It will differentiate itself from its competitors (generally larger firms) through lower pricing, enabling existing levels of business process without a need of changing the business process to accommodate the technology integration and many other attractive features.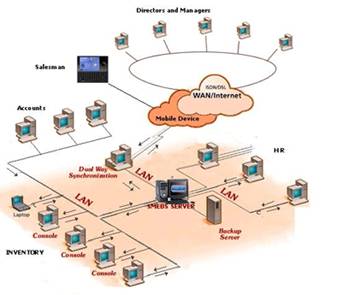 SMEBS provides an integrated information system for the management of Middle East Business with bi-lingual support (Arabic-English) and Multinational Business with Multi lingual support (Indian and German Languages).
SMEBS serves all warehouses and departments within an enterprise to integrate data captured at all different stages thus optimizing processes and providing managers a clear and complete perspective on their business across national, currency, and organizational boundaries. The benefit is that organizations streamline their operations and perform activities that add value efficiently and effectively.
It is further designed to help the companies determine best practices across multiple sites, with solutions that allow organizational structures to be flexible in response to local requirements. Because of the applications' underlying architecture, the application can be configured and modified on an on-going basis.
SMEBS is an intelligent front end application for any advanced database server like Oracle (Ver. 8 to 10g), SQL Server and Microsoft Access depend upon the requirement of the user. The back end database can be accessed without installing the client part of the database in the user machines and any number of concurrent users can be created to access the application besides having the features to create unlim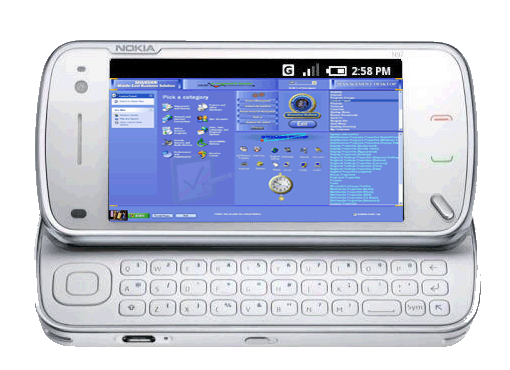 ited users to access each modules.
SMEBS can be used as a standalone application, on Local/Wide Area Network or on Intranet/Internet (Web) environment and on windows mobile device in a single installation. Thus an enterprise having number of warehouses, companies across the world can use the same application to bring the business management in a single integrated environment, housed with their own database and network and can all fit under one umbrella.
SMEBS can manage any size of business ranging from medium level to the largest business organization/Company within the Republic and the Middle East.
SMEBS has a very advanced security of information and operation. It protects managerial information and restricts user rights from different users as controlled by the system administrator
SMEBS provides certain excellent features like showing Arabic and English meaning as tooltip on all the texts displayed on the screen despite of providing separate interface in English and Arabic, able to change the screen to English and Arabic at any point of operation, generates reports in English and Arabic as desired by the user, optionally maintains English and Arabic Records, Optionally use Hijri and Gregorian dates, optionally use any date formats. The system provides even the facility to change the menu titles and any caption displayed on the screen to user defined titles in Arabic and English. The System has inherent features to support any languages which can be extended depend upon the requirement.